One of the joys in life is walking into a bookstore, after being away from bookstores for a good amount of time. I can't quite say why it is so nice, but I have always felt this way. Recently, I came across an interesting book that made me think about this puzzle. The only thing I can remember about the book is its title. I don't even remember seeing the book – perhaps I saw it as an online recommendation or reference at the bottom of an article. But it has stuck with me, in a nagging and profound sort of subtle that has me thinking there really is something magic there.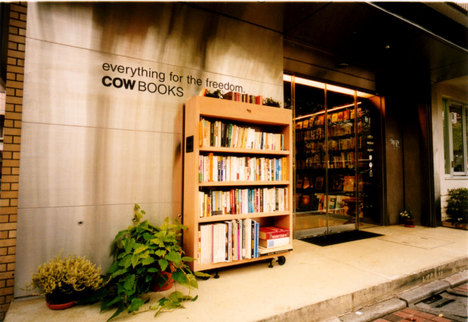 The title of the book is 「なぜ本屋さんに行くとアイデアが生まれるなのか?」(Why is it when you go to a bookstore, ideas are born?). I don't plan on reading it, at least not for a while. I sort of like the mystic that it provides the bookstore, and the unanswered prompt it gives me for understanding the true values of my own consumerism. That is to say, while there is certainly some connection between books and new ideas, the author clearly asks about bookstores and not other places where you can get free books, such as a friend's house or a public library.
This makes me recall my first two-year stay in Tokyo, just after I had graduated from college. I integrated where I wanted to, but at the end of the day the nuanced stresses of culture shock led me to foster what I believe is a queer consumerism designed to help keep me grounded in a somewhat foreign land. I would go to Jimbocho, which is the famous book's quarter and visit many shops on a regular basis. I would search for first editions of classic literature, such as Joyce or Hemmingway. I was a student working a part-time job to fund my entire stay, so I would usually just look at the dusty old tomes through glass and protective plastic, but sometimes I would buy one at a premium rate, this being Japan. Somehow it meant something to me that the books were priced so highly. I think I felt like the money was a token of respect that I could offer to dead authors – that the price valued the book more than normal.

If I were to visit Japan and go back to the same bookstores today, I would be able to buy many more books than I could have before. This buying power somehow reduces the experience, and my 25-year old self wouldn't have liked that. Although I don't have the desire to buy many first editions nowadays, I can still understand what I was doing then. Price labels and and implicit value (positioning and presentation) are such an important part of walking into a bookstore. This is just one part of why bookstores are special places.
Last week, I walked into Pegasus Books on Solano Ave in Albany (California). I was elated to find the architect Christopher Alexander's The Nature of Order and The Process of Life. His books are always very expensive, even used, perhaps because they are rarer. It is sort of my automatic action to search for Alexander's books every time I enter a used bookstore. I plan to write more about his Pattern Language, and A Synthesis of Form later. But for now, I will just mention with amazon links that these books were very influential architecture books from the 70s that mesh well into programming practice, and have played a role in influencing the Gang of Four's Design Patterns.